"A designer envisions the narrative environment - something that doesn't exist." -John DeCuir Jr
Voyage Thru Toarutu Caverns is a slow moving boat ride thru the fantasy environments of the South Seas, visiting 
quiet
 seaside villages, temple ruins, and glowing caverns. Dine in a space age rotating restaurant that overlooks the mystical grottos of Toarutu. 
Toarutu Caverns would allow guests to visit the places that have inspired American's fascination with the South Seas and Tiki Culture while also creating a relaxing environment that captures the fantastical timeless magic of Polynesian Pop.  
​​​​​​​
SketchUp, LayOut, Enscape, VRAY, Photoshop, AutoCAD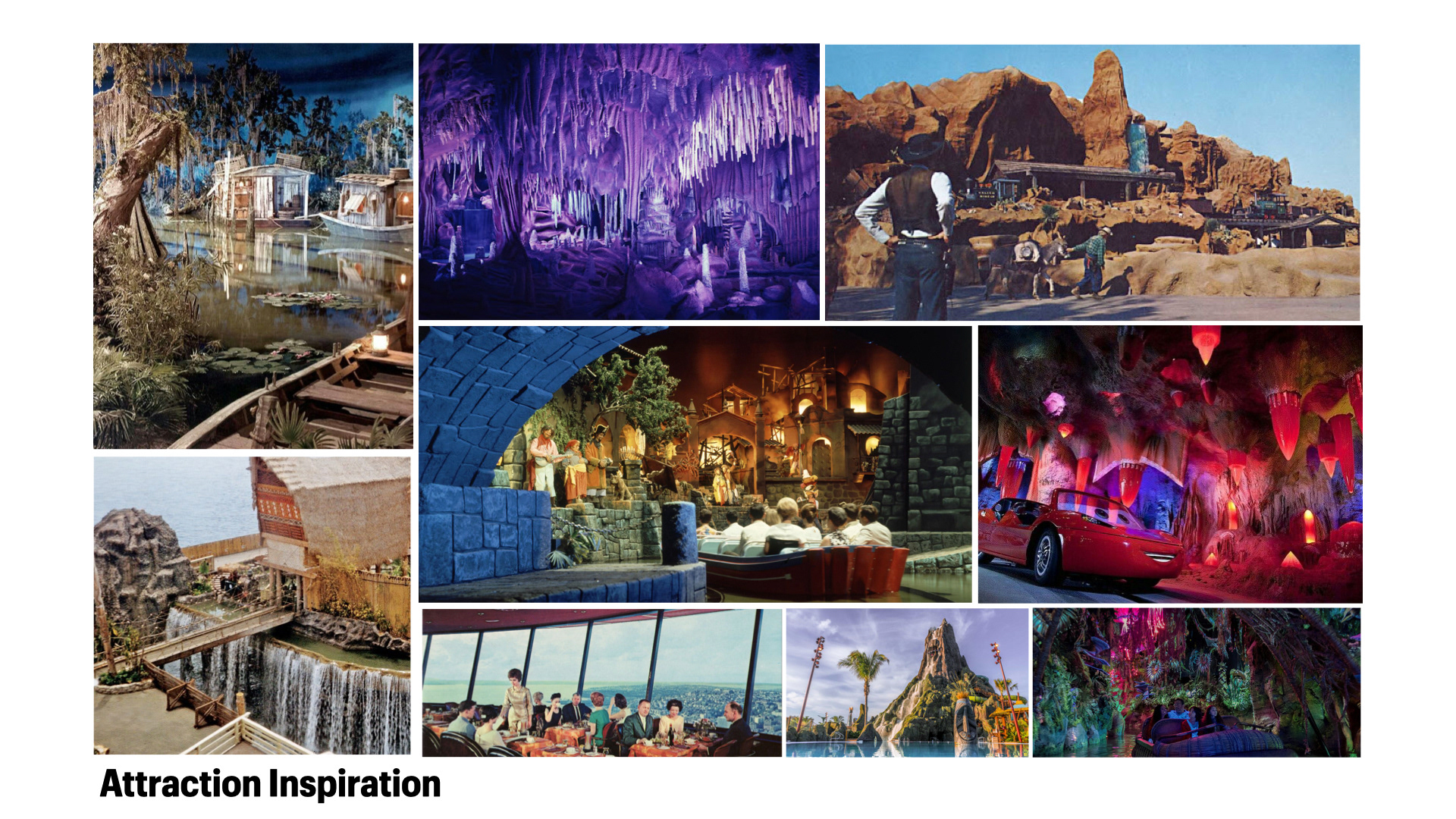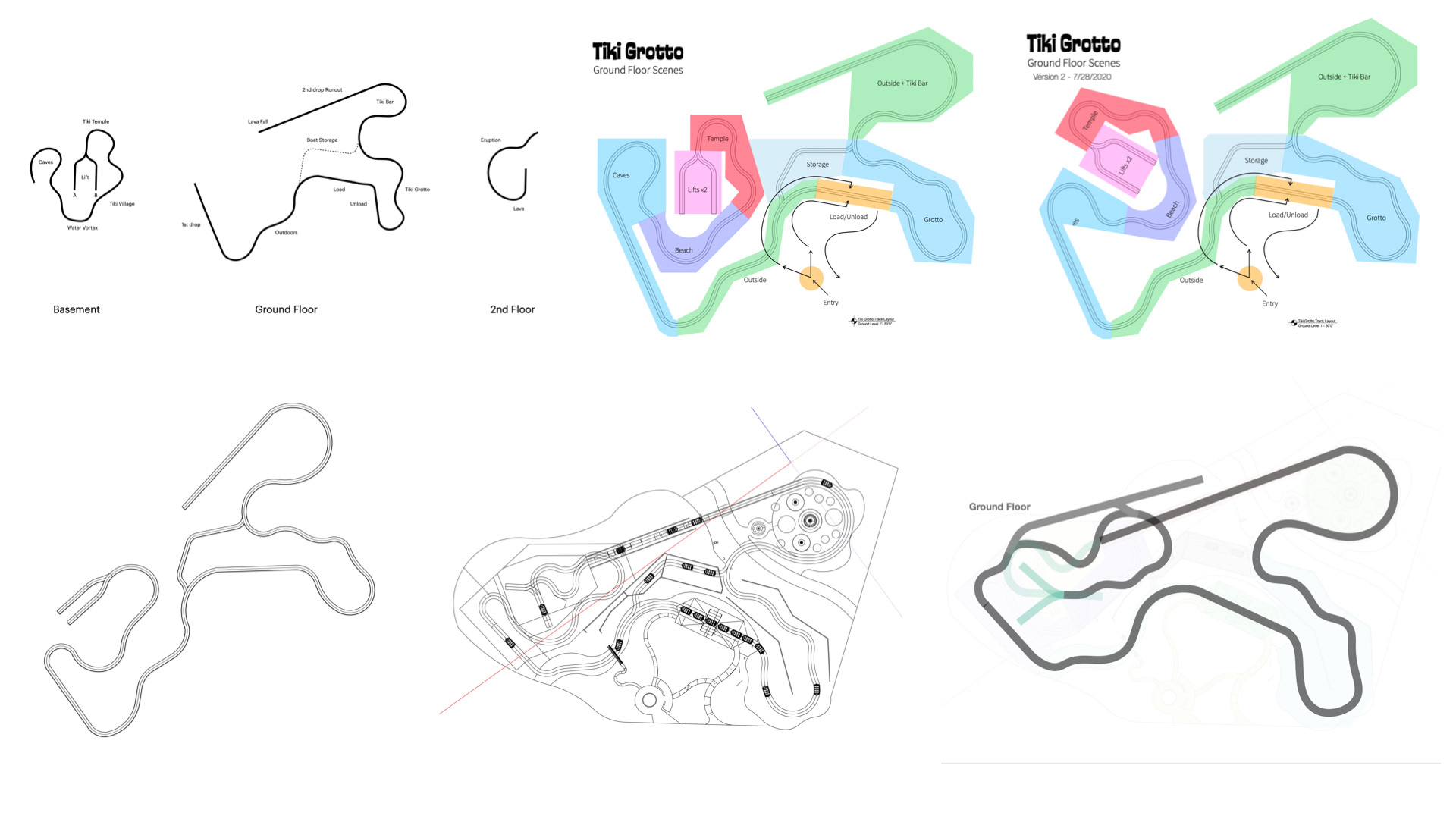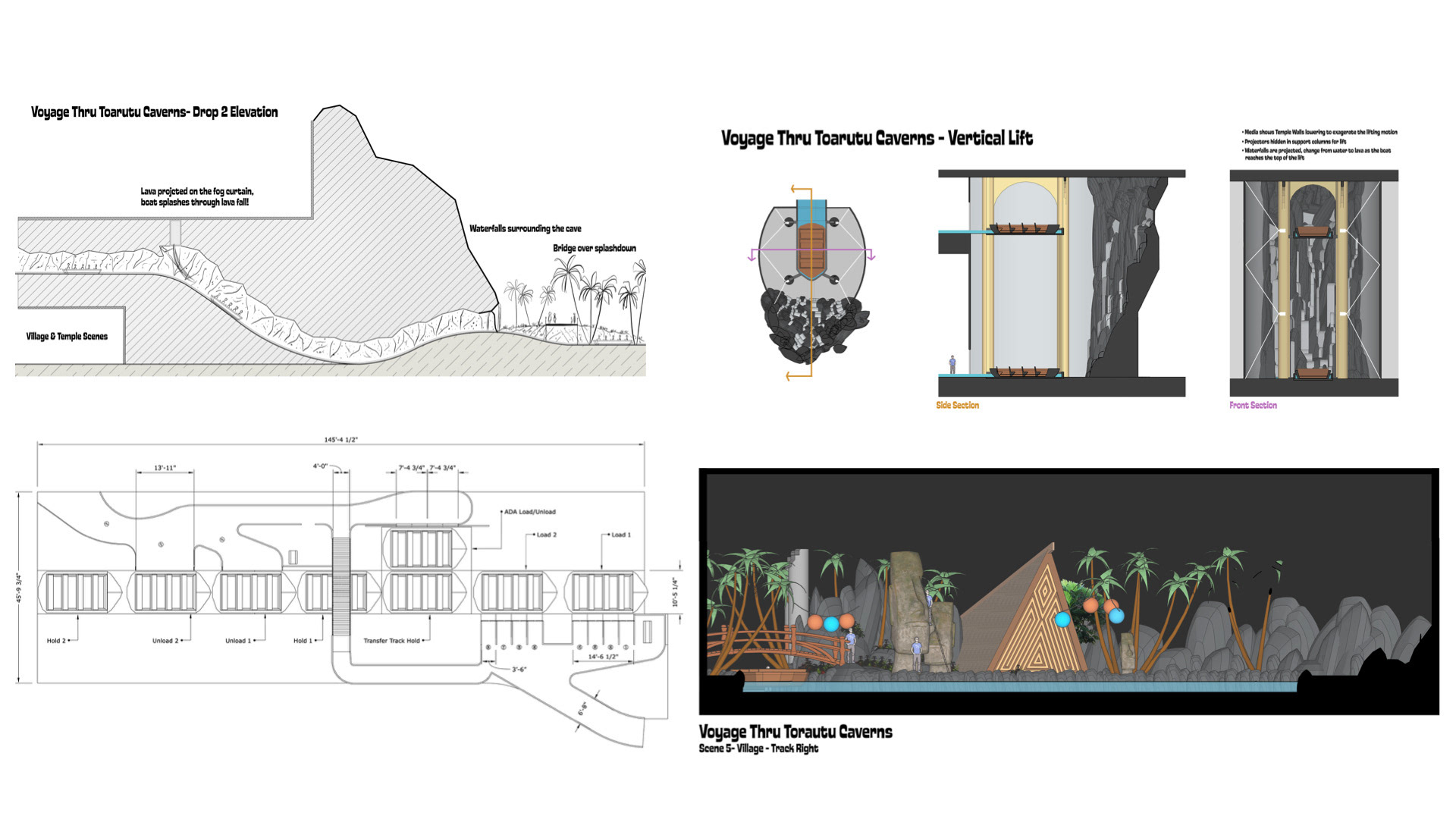 Various track layout studies and sketches.